Conceptual Artist Laurence Weiner has an exhibition currently on at Surrey's Bleinham Palace entitled; 'Within a realm of Distance'. The exhibition explores the much favoured themes of Weiners work; simultaneity, intergration and inpiration of a parodoxical nature with ones environment. This is largely done through the subtle placement of small pieces within the palaces' own architecture, with the eye being drawn to the curves of the archways and ceilings for example.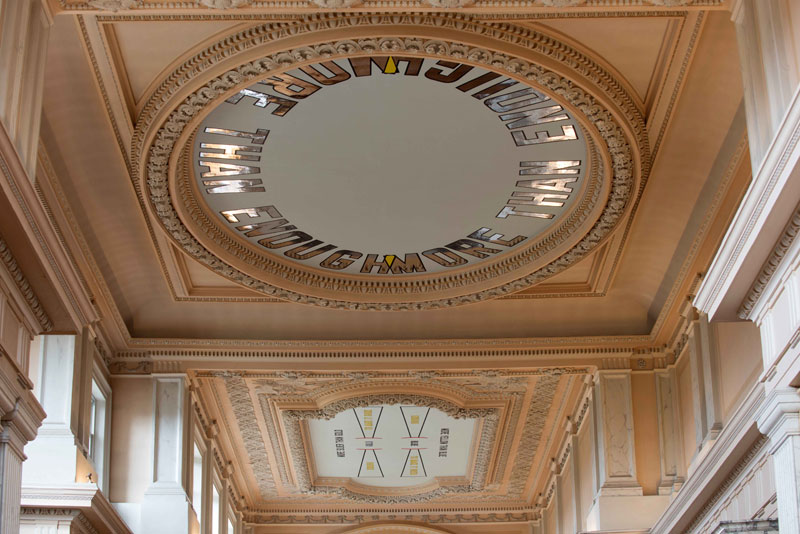 Hawthorne & Heaney were responsible for some of the most understated of the pieces in the exhibiton, small blue frames, containing embroidered text such as:
FOUND BY CHANCE AFTER ANY GIVEN TIME
FOUND WHERESOEVER IT IS AFTER ANY GIVEN TIME
FOUND DUE TO PROXIMITY AFTER ANY GIVEN TIME
The exhibition is on at the moment at Blenheim Palace until the 20th December, please use the link for more details.